Hey there, tech enthusiasts of Lithgow, Katoomba, and Blackheath! Have you ever experienced that heart-dropping moment when your beloved iPhone 11 slips from your grasp and lands face-down on the pavement? We feel your pain! But fret not, because MacMason Training and Repairs, your friendly neighborhood tech expert, is here to save the day. Today, we're diving into the nitty-gritty of iPhone 11 screen replacements, a service that's got our communities buzzing.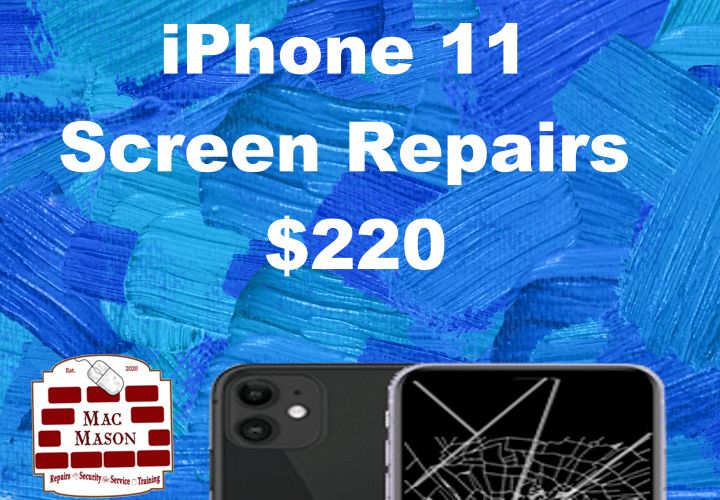 Cracked Screen Woes: A Universal Tale
We've all been there – you're going about your day, enjoying life, when suddenly disaster strikes. Your trusty iPhone 11 takes a tumble and its screen shatters into a spiderweb of despair. But before you consider saying goodbye to your precious device, consider this: MacMason Training and Repairs specializes in iPhone 11 screen replacements. Yes, we can breathe new life into your damaged device, making it look and function like it just rolled off the assembly line.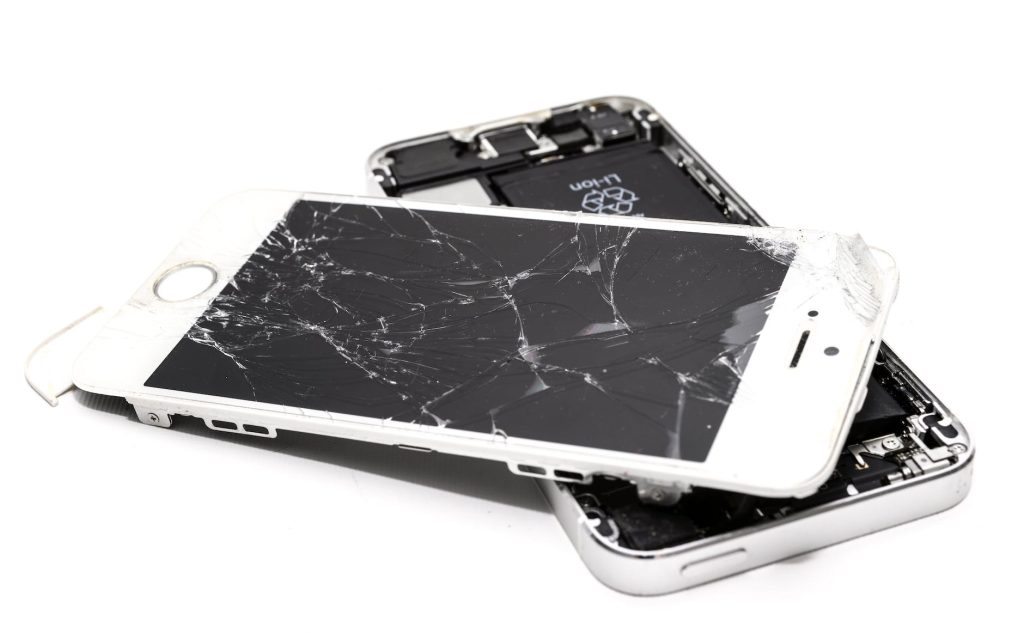 Why MacMason Training and Repairs?
At MacMason, we're not just about repairs; we're about restoring connections. Our founder, Kevin "Mac" Mason, established our tech haven right on Main Street in Lithgow. With a passion for gadgets and a commitment to serving our community, Mac and his team have earned a reputation for top-notch service. When it comes to iPhone 11 screen replacements, our skilled technicians wield their expertise like magic wands, bringing your phone back to life.
The Magic of Screen Replacements
Expert Screen replacements are our bread and butter. Our team handles these delicate surgeries with the utmost care, using high-quality replacement parts that seamlessly integrate with your iPhone 11. We understand that your phone isn't just a device; it's a repository of memories, work, and play. Our goal is to ensure that every flick, swipe, and tap feels as good as new.
More Than Just Repairs
At MacMason, we're not just in the business of fixing screens; we're in the business of building relationships. When you walk through our doors, you're not just a customer – you're a neighbor, a friend. We take the time to listen to your concerns, provide expert advice, and answer any questions you might have about your device. Our personalized approach sets us apart in a world dominated by impersonal online services.
Ready to Breathe Life Back into Your iPhone 11?
Are you tired of squinting through those cracks? Eager to regain the smooth, uninterrupted touch experience you once enjoyed? Look no further! Click that link, Booking Link, to schedule an appointment with us. Let us take the hassle out of iPhone 11 screen replacements. Come on down to our shop at 51 Main Street, Lithgow, and experience the MacMason difference for yourself.
Conclusion
Your iPhone 11 doesn't have to suffer the indignity of a cracked screen any longer. MacMason Training and Repairs is your beacon of hope in the world of shattered glass and digital despair. From Expert screen replacements to friendly advice, we've got your back. Join our community of satisfied customers who have entrusted us with their tech treasures. Let's bring your iPhone 11 back to life – one pixel at a time!