I just got done backing up all my data on all my devices. I do this about once a week. A few of the devices I back up every hour!!! If you are wondering why someone who is a Mac tech expert is spending so much backing up his iMac, Macbook and iPhone? The reason for this is that the data is more important than the hardware.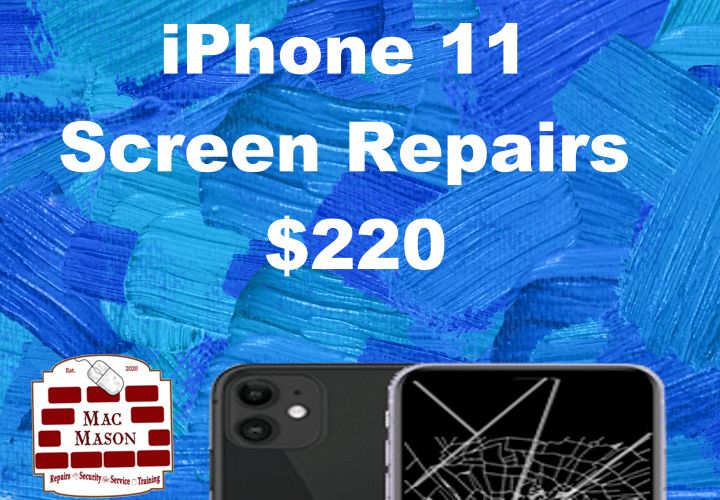 Even Mac computers break down
I'm one of those people who love Apple computers! I trust them! I personally have never had a real problem with one. However, I do make my living helping people recover their data. So while it is unlikely that I'm going to have one of my Mac computers fail on me.. I'm not going to take any chances.
I always say there are two kinds of people. Those who back up and those who wish they did.
In the unlikely event that my MacBook has a hard drive failure, I can simply replace the hard drive and restore it from my time machine backup and be back up and running in a few hours.
Never too busy to back up
With macOS Time Machine you are never too busy to backup. The backup works in the background and does not slow your computer down. The more often you back up the computer the faster the backup process!
Often I hear folks who are in the business state they are too busy to back up. They often say this and then panic when their devices are stolen or a late-night cup of coffee splashes across the keyboard turning it into a very expensive paperweight.
If they had a backup this would not be a problem. IF my computer was to break down or be stolen I would be up and running in a few hours and would not lose any of my information
Apple's Time Machine backup does not take up a lot of time to set up. It does not take a long time to do the backup. AND it does not use up a lot of resources while it is backing up. Honestly, there is no reason to not back up your Mac.
Backups make me look like a super hero!
The number of times that someone has called me a hero because I was able to recover all their data makes me smile … however most of the time the real hero was the backup software built into the Apple operating system.
While many people give me credit for saving all their data on their mac it was really the backup. My job is to make sure that the backup gets installed on the new computer quickly and without a problem.
Restore Macs from Backup
While it is not hard to recover all your data from a backup. You should know a few things about what to expect
You can only restore from your last backup. So if you have not backed up in a few months then you … have a problem. Back up as often as you can.
Moble devices can backup to your computer
You should have a hard drive at least twice the size of your used space on your hard drive.