Starting next week we are going to be offering iPhone repairs in Lithgow. Some people do not know this but repairing iPhones and repairing iMacs are different skillsets. Lucky for me I have been trained in both. And sometimes you need someone who knows both Macs and iPhones to get the job done.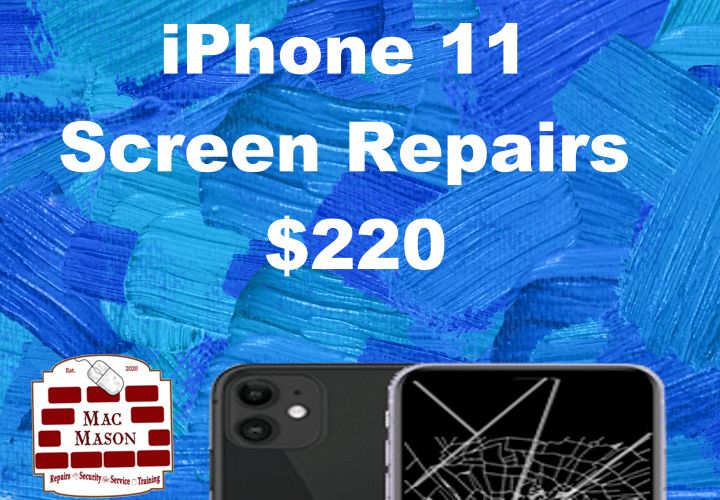 Busted iPhone screen? We can help
Cracked screens are annoying! There is nothing worse than a screen that is not responding to touch because of a crack in the screen. Trying to answer that important call when the touch screen is on the blink often results in the phone being thrown out the window. We can Fix that.
Replacing a cracked iPhone screen is the first repair I teach new techs. It's easy to do and affordable. We can have your iPhone screen repaired in no time. iPhone Repairs in Lithgow
More than iPhone repairs
Not only can we fix your phone's cracked screen. We can show you how to use the device. Get you set up to sync with all your macs. Work with the Apple software you love most. Show you how to back up your phone.
iPhone classes Lithgow
Sometimes seniors just need a little help learning how to use the new iPhone. We also understand that different people have different needs for their smartphones. We are not going to try to teach you how to use Tiktok if all you really want to do is get driving directions. Our classes are custom to every student no matter what age they are.
Business options
Because a business has different needs we can show you how to best use your iPhone for your small business. From simple things like using reminders to call back that important client. To use Apple's Calendar to plan your day. We can help you with integrating your iPhone with your company's iMac.