Teaching adults how to use a computer is something that I'm passionate about. I not only get paid to do this but I believe that everyone has the ability to learn. Over the last 15 years of providing Senior Computer Training, I have heard every excuse on the planet by someone who thinks they cannot learn. Over time I started to notice a pattern. Everyone was terrified of failure. This blogpost will explain who I teach computers.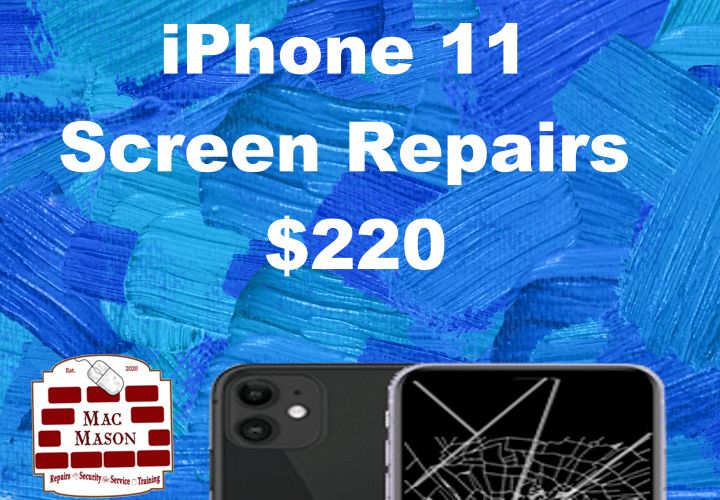 Amazing Brains.
The most difficult student I ever had was a 68-year-old Brain surgeon (Retired). His understanding of computers was so limited that we had an entire class on how to use a mouse. So here is this man whose education is at a level that unfathomable to me. He even received phone calls from other doctors for advice during our lessons. So you cannot tell me that this Brain surgeon was dumb because he did not know how to use a computer. One thing I noted was that every time he made a mistake he was very hard on himself. More than once I had to convince him to not quit. it took me a bit but I realized his fear of failure was stronger than his desire to learn. I had to drastically change my Senior Computer Training.
Learning from Toddlers
If you ask any Senior who is struggling with a computer will tell you that they have a grandchild who is barely two who can do anything with a computer or iPad. They seem to assume that is because they are "Born with it". Though they seem to not notice is that the two-year-old can't read. How can a Toddler use a computer and a Senior cannot? It is surely not because the adult does not understand computer terms because the toddler can't even read. It's because the toddler does not care if they make a mistake.
Children make about two mistakes every 60 seconds while using a computer. The adult makes one an hour and threatens to "Throw it out the window" and gives up. The difference is the mistakes are how you learn.
How adults think when using a computer.
If I click the wrong button I will break the computer
If I fill out this spreadsheet wrong I could get fired
If I ask for help I will look stupid
I cannot afford to break this computer
If do this wrong we could get hacked
How a child thinks when using computer.
If I break it ask someone taller than me to fix it.
Oops wrong button … how about this?
WEEE this is fun
Making it safe to make mistakes
One of the key things that I have learned from giving Senior Computer Training classes, is to never have a student work on anything that is important. Why? Because it adds to the risks. As an adult, we are very aware of all the risks and the consequences that might happen when we do something wrong. (Even if those consequences don't exist).
Part of my job is to create an environment where it is safe to make mistakes. In my classes, we always use a load a version of the operating system that will be deleted at the end of the class. I'm also very clear with my students that the computer software we are using is UNBREAKABLE, give a sense of fearlessness to my senior students. I also set the expectation of applauding the mistakes as they are not what needs to be avoided but enjoyed. (Mistakes are the real teachers).
I have a few rules when teaching a class.
NOBODY I mean NOBODY is stupid.
Mistakes are awesome.
Never learn on a real document that matters.
Click on everything.
I never use "computer jargon"
Back to my Brain surgeon student "Checkmate"
To finish the story about my student. He was really struggling with how to use a mouse. Two of our classes were spent on right-clicking or left-clicking. Till I introduced him to playing chess on the computer. Most computers have a chess game (Or you can find one for free) He was an avid chess player who founded a few chess clubs. He knows more about chess than I will ever learn. When I was able to show him how to play chess on the computer he totally forgot about the mouse. When he used the wrong button to move his pawn he would instinctively try the other button. His focus had moved from his mistakes to attempting to defeat the computer at a game he enjoys. The next few classes had nothing to do with how to use a mouse as he had become an expert the moment he was not paying attention.
I found a Tedtalk today that fits my philosophy on teaching adults.
I am a big fan of Mark Rober. I stumbled across his Tedtalk today and had to share. Even though this video does not directly address Senior Computer Training he does create an entertaining way of explaining how I teach.
How to sign up for Senior Computer Training in Lithgow
We offer custom classes for Mac, iPhone, iPads, and Linux for Seniors and adults. As above the goal it to create an environment where not only will the student learn how to use the computer but "How to learn".
We service the Greater Blue Mountains, Katoomba, Lithgow and Bathurst area.
List of Senior Computer Training classes
Basic Video editing
Photo editing
Digital painting
Basic Mac use
Basic Linux use (Ubuntu. Raspberry Pi, Lubuntu, Elementary etc)
How to avoid online scams for seniors
Apple productively suite (Pages, Numbers, and Keynote)
How to protect your Mac
How to make a podcast for fun and business
How to use iPhones, Ipads and Android devices.
[hubspot portal="8099725″ id="48fa2a0e-9ed0-48c6-8ac0-7de7f872a5f9″ type="form"]