I love podcasts for me they are the easiest way to process new information. Podcasting is actually what got me into learning about OSX and Linux in the first place. I have even produced a few podcasts of my own. One on my art (Now Podfaded) and a second podcast Called the Star-Fall Sci-fi RPG Podcast.(Still active)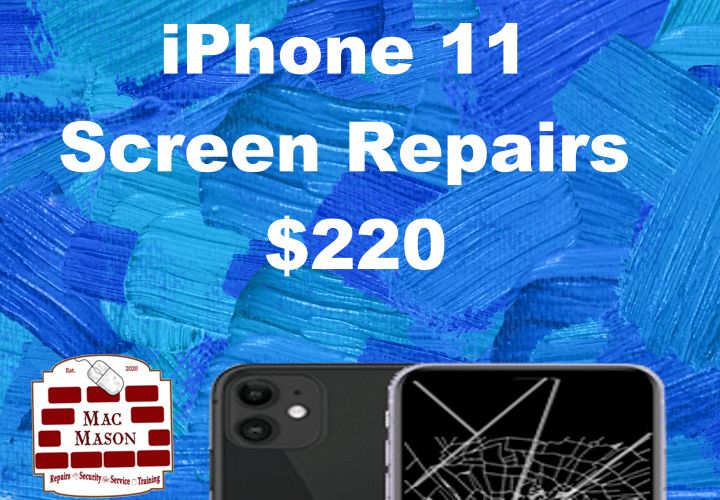 But How about some Podcasts about Apple Computers & OSX?
Over the last week, I have been collecting some really amazing podcasts that relate to all things Apple. Some will cover the basics and others are created by my peers. Just by listening to these folks, I can tell they hosts know their stuff even if the topic seems basic.
In the listing, I have included the same tags I use for my blog posts to give you an idea of what level of Mac knowledge you can expect from their topics. Thought I do recommend listing to them all regardless of the level (How else are you going to learn?)
Mac Power Users Podcast
This is a great podcast. They are called the Mac Power users for a reason. Even I have learned a little bit from their podcast. This is perfect for someone who is already familiar with Macs but wants to learn more. Topics are very diverse so there is a little bit of everything for everyone.
Mere hours after Apple's iPhone 15 event, Stephen and David break down the news surrounding the iPhone 15 line, the Apple Watch Series 9 and the updated Apple Watch Ultra.

On this feedback episode, David and Stephen talk a bit more about window managers and backup utilities, while also answering listener questions and David's modern typewriter, Stephen's new Plex server and a lot more.
The Mac Observer Podcast
This is more than just a podcast. The topics range from News about Apple products and OSX to some down and dirty information. Great information for computer geeks like me. I actually have a rule to not visit their webpage when I'm working or else nothing else will get done.
The current incarnation of The Daily Observations Podcast is coming to an end. But there is still a show to […]

Apple has announced dates and details for WWDC 2023. TMO Managing Editor Jeff Butts joins Ken to talk over the […]
MacBreak Weekly
You really need to watch this. It is mostly news and information about Apple Products. This group has the finger on the pulse of all things Apple. Also, I have met Leo Laporte in person. He happens to be one of those people who are actually nicer in person than he is on the radio (That is saying something)
Jason Snell was at the Apple event and talks about his time there. He also shares his review of iOS […]

It happened: Apple officially switches from lightning to USB-C on the new iPhone 15 & 15 Pro lineups! Plus, USB-C […]
Intego Mac Podcast
This is all about Mac Security. I have been listening to this non-stop since I discovered it last week. Though the information they are providing is in an easy to understand format, The topic of Mac security can only be simplified so much without using jargon. I highly recommend this for anyone who is interested in Mac Security.
This may be my New Favourite Podcast.
Apple has released iOS 17 and iPadOS 17, along with new versions of operating systems for the Apple Watch, Apple TV, […]

This week, Apple introduced new Apple Watch and iPhone models. We look at all the new features, and we discuss recent […]
Aussie Mac Zone
With Over 370 Episodes It will be impossible to keep listen to them all. This is a great podcast for those folks who want to get a view of the Apple world while eating Vegemite toast.
RSS Error: WP HTTP Error: cURL error 60: SSL certificate problem: certificate has expired
Mac Admins Podcast
This is looking at Apple Computers from an Admin perspective. This is proof that you can find anything on the internet, and I love it! As we move our business towards providing admin support for companies and schools I'm going to be spending a LOT of time listening to this podcast.
Though you do not need to be an OSX admin to enjoy this podcast a lot of the topics would leave novice and beginner listeners scratching their heads
Today's episode with Henry & Eric from Zentral looks at what this means in practice and how modern code management […]

Join our hosts as we discuss all the announcements from Apple's September 2023 Event, Wonderlust. Hosts: Listen: Sponsors: Patreon Sponsors: […]
Antenna repair App installation Apple Macbook Repairs Katoomba Apple Mac expert NSW Apple Mac Repairs Blackheath apple phone doctor Apple repair shop Lithgow Apple repairs Katoomba Apple repairs Lithgow Back glass repair Battery replacement Blackheath Mac Repairs Bluetooth repair Button replacement Camera repair Charging port repair Data recovery Face ID repair Headphone jack repair Home button repair iCloud unlock iMac Repair Katoomba iMac repairs Lithgow iMac Upgrades In-home Mac service iPhone repair IPhone repair shop lithgow iphone repairs lithgow Jailbreaking Logic board repair Macbook Repair Blackheath Macbook Repair Lithgow Mac Guy MacOS training Mac Repairs Katoomba Mac repairs Lithgow? Mac repairs Littleton OSX expert Katoomba Phone repair shop Phone repair Shop Lithgow Refurbished macs Blue Mountains Screen replacement Water damage repair Where to get iPhone repair in Lithgow. iPhone fix Who repairs iPhones Lithgow