Not too long ago, I was working in the Katoomba area repairing macs. However, because of COVID-19, the boss had to make a few of us redundant. (I know it was a hard decision for him) With some careful consideration with my wife, we have decided to open our Mac repairs in Katoomba and Blue Mountains area. (We live in Lithgow)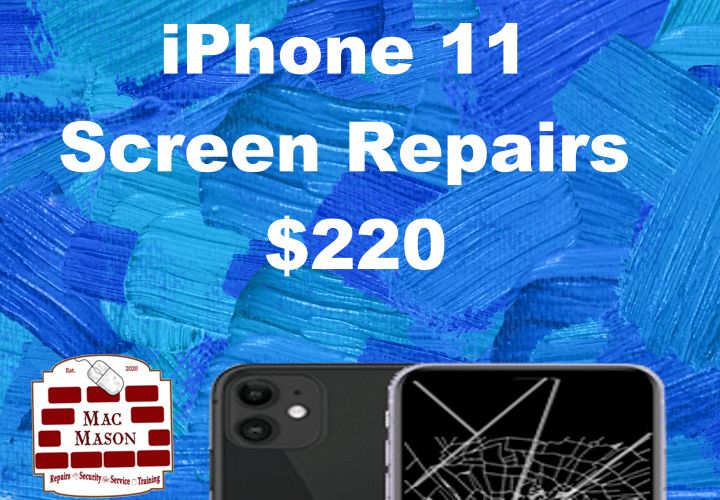 Katoomba Mac Repairs and Training is within our Free service area. This means that I will drive to your house and take a look at your Mac without charging travel time. (Onsite Service fee for One-hour minimum does apply )
Mobile Repairs and Training for Macs and iPhones
Because opening a business during COVID is a crazy idea we have set up a workshop to do our repairs. However, we do have plans of opening up a shop in Lithgow where you will be able to drop off your mac for service. Until that time We can come and pick up and drop off your mac with no extra fees.
Mac repairs and upgrades
Sometimes you do not need to buy a whole new computer. Sometimes you just need to have a tech take a look at your system and say…. Ah, you have to upgrade to an SSD and some RAM. My current Mac is a 9-year-old Macbook pro that purrs like a kitten. (Yes I want to upgrade but let's get some more Mac repairs in Katoomba first.)
Mac Software and Malware
With 20 Years of experience repairing macs and a former Apple Phone Support agent (I dealt with the "Odd software cases). As an Award-winning Apple software technician have a deep understanding of why and how the OSX operating system works.
I actually hunt down and install Malware on my test mac to study how it works. I have created custom software that removes mac Malware in seconds. Even if new malware pops up that nobody has encountered I'm your guy because I do more than run software to remove malware. I know how it works, how their creators think and how to prevent it from coming back.
Personal and Group Training
20 Years of teaching adults and seniors computers. we offer custom mac training classes to suit the student.
We are now offering group classes such as internet security for seniors and introduction to Mac computers.
Antenna repair App installation Apple Macbook Repairs Katoomba Apple Mac expert NSW Apple Mac Repairs Blackheath apple phone doctor Apple repair shop Lithgow Apple repairs Katoomba Apple repairs Lithgow Back glass repair Battery replacement Blackheath Mac Repairs Bluetooth repair Button replacement Camera repair Charging port repair Data recovery Face ID repair Headphone jack repair Home button repair iCloud unlock iMac Repair Katoomba iMac repairs Lithgow iMac Upgrades In-home Mac service iPhone repair IPhone repair shop lithgow iphone repairs lithgow Jailbreaking Logic board repair Macbook Repair Blackheath Macbook Repair Lithgow Mac Guy MacOS training Mac Repairs Katoomba Mac repairs Lithgow? Mac repairs Littleton OSX expert Katoomba Phone repair shop Phone repair Shop Lithgow Refurbished macs Blue Mountains Screen replacement Water damage repair Where to get iPhone repair in Lithgow. iPhone fix Who repairs iPhones Lithgow