When I first started this business in the middle of the COVID pandemic I did not think that I would be this busy. At the time I thought that I would have a few repairs now and then and spend a lot of time training. So renting space from Lithgow Tech Services was the best idea. I could trust that Jackie would treat my customers with her amazing customer service when I was away. What could go wrong…. Nothing actually! It worked like a charm.
I love working with Lithgow Tech Services but it is time to move.
When I have enough space I can normally work on 3-4 Macs at the same time. Switching between Macs while they are updating or running a process. (One of the few advantages of ADHD) But at the moment I can only work on one at a time and even that I feel a little crowded. on my Mac repair bench
I have a great relationship with Jackie the owner of Lithgow Tech services. However, I'm starting to grow past the space that I am renting from her. It may be time to get a new retail area just for MacMason. Something that will suit my needs.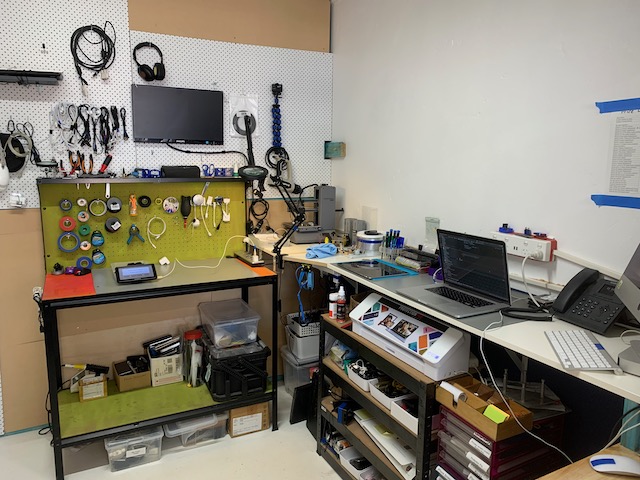 Dedicated training area
I do a lot of in-home training mostly because of the space that in Jackie's shop was never intended for training. The shop that I'm looking for will have a few spaces to give personal and group training. I would love to have a large screen in the background to give presentations. All of this is going into the business plan.
More Repair Space
A victim of my own success I need more space to work. At the moment I am making it work however there will be a time when I need to open more than one Mac at a time. When that happens I will need a larger space to work.
While Phone repairs do not need a tone of space a 27″ Imac requires all kinds of tabletop space to lay out the parts. Other repairs that do take up space is software updates because the Macbook needs to be plugged in while the repair is happening.
If all goes well maybe I can hire another Apple tech. (This will be a rigorous interview as I am very very picky.. I apologize to applicants in advance)
Looking for retail space on Main Street Lithgow.
The preference would be as close to Lithgow Tech Services as possible, however, if I can find a rental space that will allow me to do my repairs then and at a good price then I will do that.
Watch this space for updates.